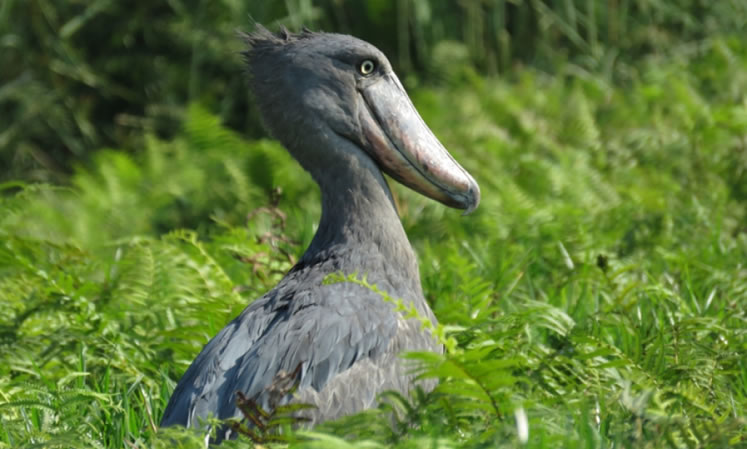 Uganda Eyes $700M from Bird watching Over the Next Decade
Uganda, home to more than half of Africa's bird population, seeks to earn over $700 million from its rich birding variety over the next decade, government officials said during the Africa Birding Expo held in Entebbe from 18-21 November.
The East African nation hosted the event for the first time at Botanical Gardens in Entebbe and hopes to use the show to increase its tourism revenue. Tourism currently contributes about 10 percent of the country's GDP.
"We have more birds than U.S. and Europe combined but they earn more than us. We are targeting 100,000 birders who will bring in $700 million a year in the next 10 years," New Vision quoted Stephen Asiimwe, the chief executive officer of Uganda Tourism Board (UTB), saying.
The event which attracted over 100 exhibitors from Africa and across the world, is organized by UTB and Uganda Safari Guides and funded by the World Bank in efforts to showcase the country's vast bird heritage.
Uganda has over 1,000 bird species but its tourism numbers are about 500 visitors every year, paltry figures compared to other nations like the U.S., which attracts about 17 million bird watchers every year despite its paltry number of species.
The East African nation has about 10 percent of the world's bird population.
Some of the most sought-after birds in Africa that are found in Uganda include Shoebill, Fox's weaver, Black bee-eater, Rwenzori Turaco and the Green-breasted pitta, which are mainly found in the Mgahinga Gorilla National Park, Ichuya Forest and Bwindi Impenetrable Forest National Park.
Queen Elizabeth National Park, found in the western region of East Africa's second biggest economy has over 600 species, the highest for any protected area across the continent, Advantage Safaris Africa reported.
The Ugandan government is increasing its efforts to tap more earnings from this rich bird diversity, through extensive training of its bird guides, developing infrastructure to help tourists access the birds easily and improved marketing of sector as a major tourism attraction product.
Related Posts