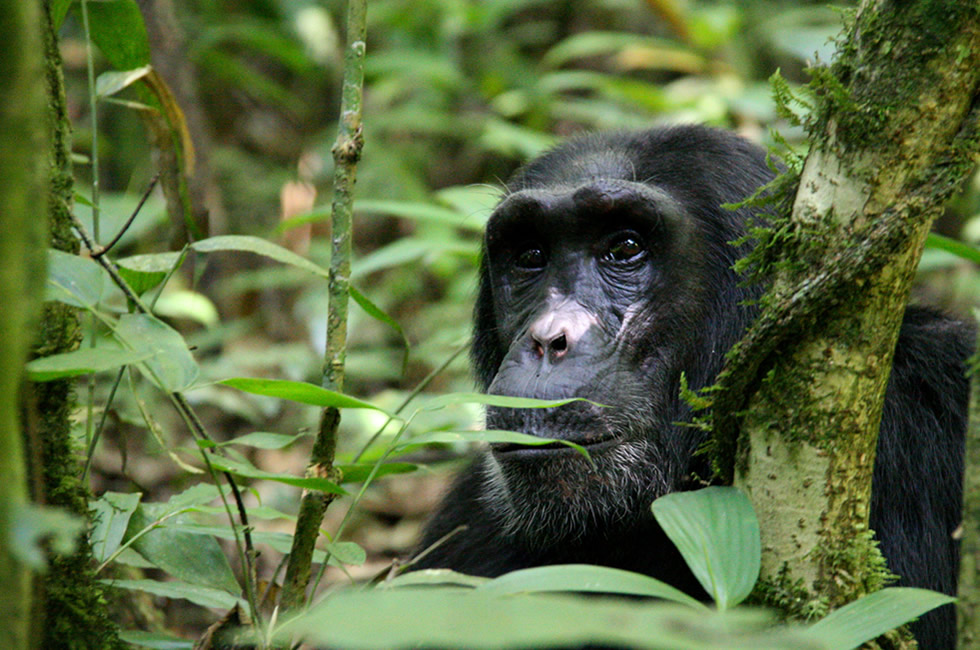 From the spectacular mountains to the rivers, lakes, wildlife, lash wilderness, thick misty forests, and to the friendly faces, Uganda truly deserves to be referred to as the pearl of Africa. Sure, the country is endowed with every bit of Africa's tourist resources.
Uganda is home to many things: the rare mountain gorillas, Africa's longest river, and now also prides in being home to about 5,000 chimpanzees scattered in different parts of the country.
These dramatic primates are the closest to humans, sharing with DNA of about 98 per cent. This means that they pretty much act and reason like humans, with their intelligence equated to a five-year-old child. Chimpanzees are social animals and live in communities headed by an alpha male.
Sadly, chimpanzees are top on the world's list of endangered species, their threat to survival being typically from humans, their very own cousins. They are captivated, especially the babies for pets, poached for their meat, and the deadliest of all being the destruction of their natural habitat through deforestation, which has left a number of chimps homeless and vulnerable.
Where to find them
Chimpanzees are found in focus tourist areas of Kyambura gorge in Queen Elizabeth National Park, Semuliki National Park, Budongo forest in Murchison Falls National Park, Bwindi Impenetrable Forest, and Kibale Forest. Kibale forest alone has the highest concentration of about 1,500 individuals and it's the best place to meet the chimps. Other places include the Uganda Wildlife Education Centre and the Ngamba Island Chimpanzee Sanctuary.
Ngamba Island takes care of the orphaned, abandoned and rescued chimps until a certain point in time, when they are reintroduced to the wild. All these places are open to tourists who wish to spend time with the chimpanzees.
How to spend time with the Chimpanzees
One can spend time with these dramatic apes through the following activities; Chimpanzee trekking, Chimpanzee habituation, care giving, and viewing of the feeding. Meeting with nature is always an incredible experience but spending time with man's cousins is certainly an out of the world experience.
Chimp trekking
Chimp trekking is an exercise that involves trekkers walking through the rainforest searching for the chimps in their natural wild. The trekkers are always escorted by a trained rangers from Uganda Wildlife Authority who are usually knowledgeable about the location of the families. Trekkers get a chance to watch the already habituated families up-close for one hour though the entire exercise takes about two-six hours.
Kibale Forest National Park is the most prime of all, consisting of many families. One cannot certainly miss to see the chimps. Other places include Kyambura Gorge, Budongo Forest and Semliki National Park.
Chimp habituation
Habituation is a process where wild animals are tamed to harmoniously co-exist with humans. In this case the extremely wild and aggressive families of chimps are slowly and technically made to get familiar to humans. It usually takes about two years for the chimps to fully adapt although it is important to note that wild animals are just that — wild. Thus they need their space. With this, the Uganda Wildlife Authority established a set of rules and regulations that trekkers must strictly observe while with the chimps.
Chimp habituation gives visitors a chance to spend more hours or even a whole day with these primates right from the time they awake to the time they retire to their nests. This activity is only done in Kibale Forest National Park and Budongo forest in Murchison Falls National Park.
Care giving
This is done at Ngamba Island Chimpanzee Sanctuary where visitors participate in care taking of the chimps, from preparing the food, to serving, and carrying out medical routines, and updating the chimp diaries. This is by far emotional and interesting.
Feeding the chimps
Still done at Ngamba Island but this time visitors don't get hands on but rather, they watch from the visitor's platform as the chimps are being served with food, mainly fruits. There are lots of performances from the chimps too, as they display different survival skills as each member struggles to grab the fruits first and the most aggressive gets the lion's share.
Read More