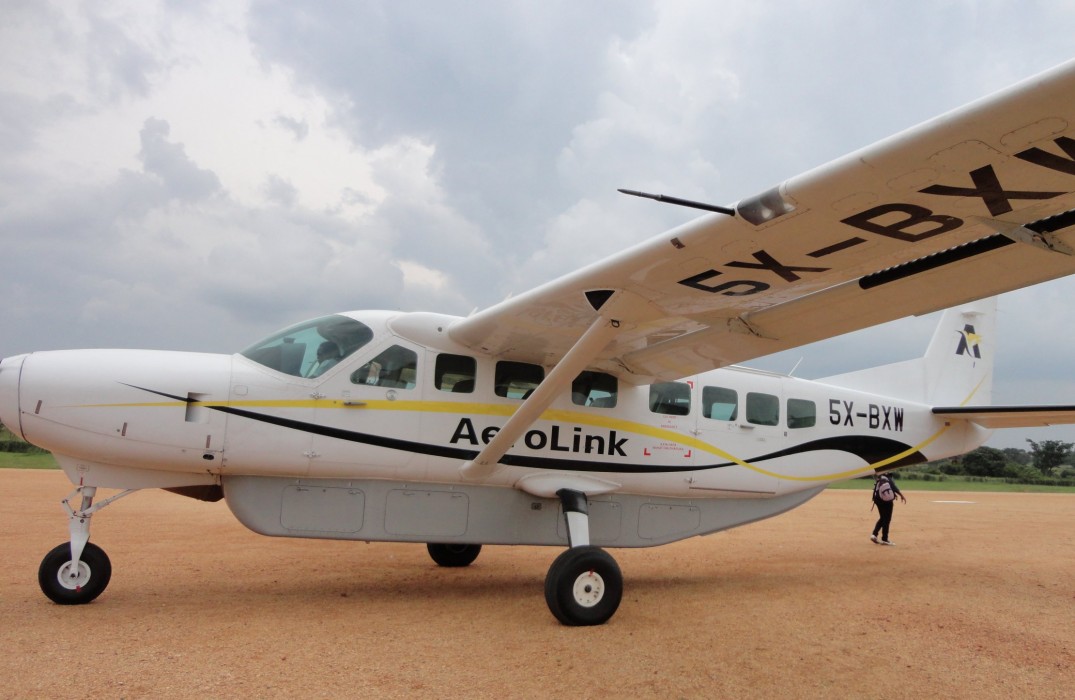 Discover a new domestic flight experience in comfort & luxury as you explore almost all Ugandan National Parks. Aero Link Uganda, the new scheduled flight service in Uganda, have just announced they will soon be offering scheduled flights to the remote Kisoro and Kidepo airstrips.
Kisoro is the airstrip used by those heading for gorilla trekking in southern Bwindi. Kidepo Valley National Park is a remote Savannah park in the far northeast of the country, previously only practically accessible by private charter until last week – when Fly Uganda announced they would add the destination to their new 'seat rate' route. The service has already proved popular, connecting safari visitors to Uganda's National Parks for more affordable flying safaris. The other destinations on the Aero Link schedule include Kihihi (for northern Bwindi and Ishasha), Kasese (for Queen Elizabeth National Park and Kibale Forest), and Bugungu and Pakuba in Murchison Falls National Park.
The company also recently confirmed they would be landing at Mweya (Queen Elizabeth National Park) and Chobe (Murchison Falls National Park) on request at no extra cost. If you fancy a journey discovering Kidepo, or anywhere else in Uganda for that matter, there has never been a better time to do in style and fly to the national parks without breaking the bank.
One can note that traversing Uganda on the wings of Aero link is another memorable encounters of its own that a traveler on Uganda safari tours can boast to have had. Aero link is a domestic carrier company that operates both chartered and scheduled flights to various destinations that are encountered by travelers on safaris in Uganda.
Having its ground base at Entebbe International Airport which is the main air point of entry and exist for all travelers to and from Uganda including those on safari tours to Uganda, Aero link capitalizes on its Cessna Grand Caravans to provide flights to re-known destinations of Bwindi (Kisoro and Kihihi airstrips) famous for gorilla trekking safaris, Queen Elizabeth National Park (Mweya and Kasese Airstrips), Murchison Falls (Pakuba, Chobe and Bugungu Airstrips), Semliki National Park (Semliki airstrip) and Kidepo Valley National Park (Apoka Airstrip) famous for wildlife safaris in Uganda.
Aero link provide lasting encounters as the passengers are enabled to fly with their pilots in a clear glass cockpit thus doubling as transportation and learning adventure. The carrier company enables Uganda safari undertakers to connect to distant places like Bwindi which would take 10 hours if transferred by road to just one hour and fifteen minutes saving them great time and energy.
Read More