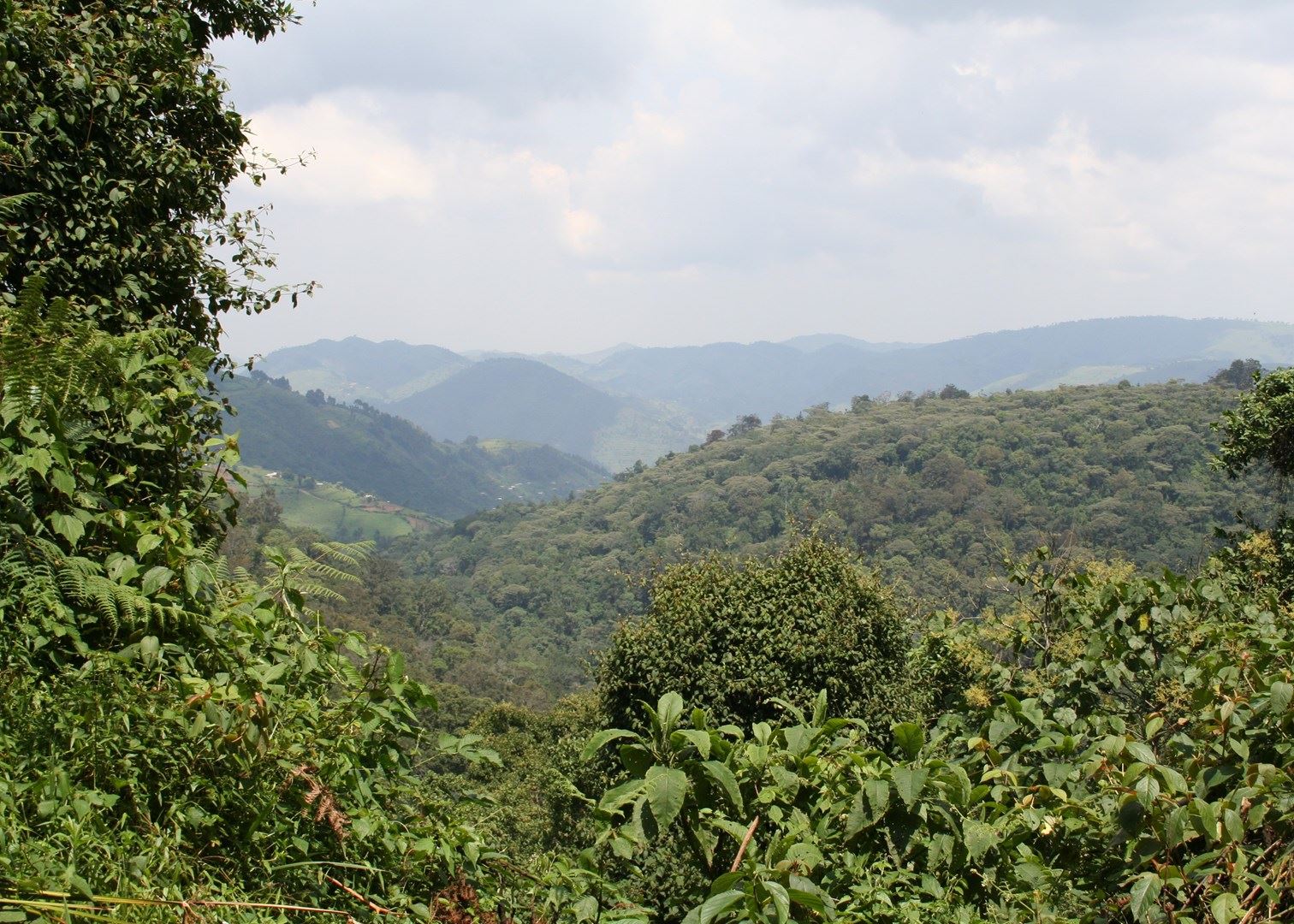 Cheap Treks in Uganda's Green Forests
It's no secret that Uganda has the best treks in the East African region especially in the main parks and forest reserves. You only need a few essentials for the treks, the permits, comfortable walking shoes, the warm jacket, long sleeved wears, insect repellents, and the right timing. Uganda trekking tours run year round in all National parks and reserves but those done in the low season are more affordable than those during the high season a reason. Of course Bwindi forest has the most spending trek in Uganda and others follow Kibale forest, Queen Elizabeth and Murchison falls. For great Uganda trekking experience one has to do at least two with a visit to two different park but bwindi shouldn't miss out on the two chosen. Gorillas and Wildlife safaris are the commonly done trekking tours in Uganda that most travelers prefer doing the treks in Bwindi & Queen Elizabeth National park or Kibale & Bwindi forest. Unless if one needs to see only a particular type of primate like only Gorillas or chimpanzee, that's when one destination is visited.
At the edge of western Uganda in a sleepy cool hills & rain forest is your amazing Gorilla trekking sky without ends and a place to be for outstanding Gorilla safari in Africa. Though Mountain Gorillas are shared with other two countries, Uganda has a great number with rewarding challenging hikes in the rain forest which make your life memories a precious gift to cherish and love every day. All Gorilla trekking tours start and end in either Kampala, Entebbe or Jinja the main Uganda cities. Usually tourists leave the city having confirmed all that all their trekking essentials are fully booked, the Gorilla permit, Accommodation and transport. Backpacker travelers using public means of transport also book public bus seats at Kampala bus offices which enable them leave connect easily to the park but the best tracking section if backpacking should be Ruhija or Buhoma since you can hire a tax or use a matatu to connect from Kabale town to the park headquarters. The shortest Gorilla trek in Uganda goes for 3 days one for transferring to the park, second for tracking and the third reserved for return. Different accommodation facilities are available to cater for every travellers need bit budget, mid-range or luxury but budget camps and lodges usually charge $10-$50,Midrange$150- 250 while luxury $300-$600.However sole travelers pay higher than Group travellers since those in the Group share some costs transport and accommodations hence becoming affordable for all of them.
Uganda the country of endless beauty has still Queen Elizabeth National park a place for chimpanzee trekking at Kyambura gorge and Kalinzu forest reserve. Tourist here normally do the trek on that last day of their stay that is if they are visiting only one park and do it first or mid if they are going to visit other parks .Bwindi is the most thought of destination of every travellers to Queen Elizabeth and a Gorilla & Wildlife to Bwindi & Queen is one of the most fascinating tours in Uganda. Travellers who take on this tour have the best fun having a chance to visit the home of man's close relative and cousin. Also other exciting activities are done Game drives during morning and evening, Boat cruise on the wonderful kazinga channel, cultural tours to the nearby villages, Nature walks, crater lake excursions among others. Baboons and monkeys are a must see during every trek unless if you aren't lucky. Interestingly is that after the first activity the beauty call can beg you to take on other park activities even those not included in your tour program.
Kibale forest is another park fulls of beautiful primates the chimpanzee, bush baby, black and white colobus monkey, baboons which welcome you just as at start of the forest asking if you have got some bits for them. Chimpanzee trekking is the main park activity but the chimpanzee habituation activity unveils the chimps' natural beauty in depth an activity I recommend you to do while here is if time permits. Birding at Bigodi wetland is another exciting adventure and the most fun one for bird lovers and nature lovers. Don't miss spending a night in the tree house at Chimps nest an accommodation which will expose you to their park wildlife and birds. The sounds of birds and other forest habitants wake you up as they keep reminding about the waking up time. A beautiful walk to the restaurant and to the park head quarter is unforgettable that you can't miss to find a monkey on the way. Up market travelers sleep at Primates Lodge located at the park entrance and other budget travelers use the available park budget accommodation, chimpanzee guest house, Kanyanchu River Camp, Kibale forest camp, and Nyinabulitwa country Resort.
If may be required to wake up early if your connecting from Kibale forest to Murchison falls National park thus begin the day with a scenic drive to the park famed for great wildlife, might falls and primates. You'll have company on this popular route of the game, but you'll have an exceptional moment as you climb to the top of the fall after the afternoon boat cruise. The Chimpanzee trek in Budongo forest is satisfying and doesn't require a lot of fitness, the treks are done both morning and afternoon as in the other parks plus Chimpanzee habituation as well. Travelers here enjoy not only treks but also the park amazing wildlife, the Giraffe, lions, elephants, Buffaloes, the kobs etc plus the Rhinocelaus found just a few kilometers to the park at the Ziwa Rhino sanctuary. Several scenic miles come your way especially the endless wild planes, the green rain forest the lakes mention just a few. A short hike down the falls is too adorable and the most memorable moment one can never forget at Murchison falls. The natural water sound make you recognize the falls scenic movement but the glimpse of the stunning fall views mixing up on rocks from a distance is a perfect scene for photo life memories.
Related Posts