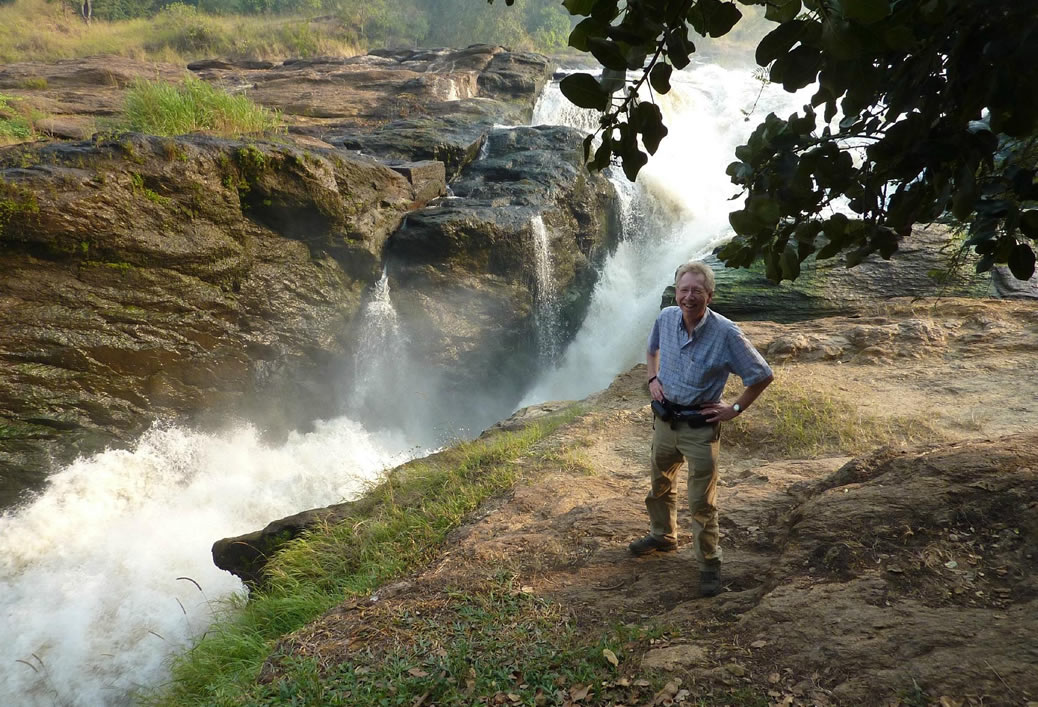 The waterfalls in Uganda -no destination beats Uganda when it comes to natural beauty. From stunning landscapes, savanna, and lush tropical forests to waterfalls, Uganda is naturally blessed. Here are some of the spectacular waterfalls in Uganda;
Murchison Falls
Murchison Falls lies in the heart of Murchison Falls National Park, Northwestern Uganda. It is set between Lake Kyoga and Lake Albert. Murchison Falls is Uganda's natural wonder and while at the top, you can hear its powerful roar at a distance. The Murchison waterfall squeezes itself into a narrow gorge measuring 8m and later plunges about 43 meters before it flows to Lake Albert.
While on the Murchison Falls tour, the possible activities to indulge in include whitewater rafting, boat tours (to the base of the falls or delta), sport fishing, and hiking to the top of the falls. Other activities include chimpanzee tracking in Budongo (Kaniyo-Pabidi forest), game drives, hot air balloon tours, nature walks, bird watching, and more.
The Sipi Falls
The Sipi waterfalls consist of 3 scenic waterfalls and they originate from the Sipi River on the slopes of Mt. Elgon. The Sipi Falls is located in Kapchorwa district, Eastern Uganda, and they are observed as they cascade downslope from Elgon Mountain. They are found at an elevation of 1775 meters, and they vary in height of 85 meters, to 75m, and 100m.
A guided hike to the Sipi Falls includes walking through local communities, farmland and the rocky foothills. The round-hiking tour takes about 3 hours and you will experience Uganda's natural beauty. The three Sipi Falls derive their name from the Sep, a medicinal wild banana tree that commonly grows in this area.
Aruu Falls
Aruu Falls are found along the Gulu-Kitgum highway 47 km from the city center of Gulu and 57 km off from Kitgum. These are some of the little-known waterfalls in Uganda and yet they feature among the charming natural wonders in the pearl of Africa. For guests on Uganda safaris to Kidepo Valley Park and Murchison Falls NP, it is possible to connect to Aruu Falls for a tour and in case you aren't on a hurry, you will also embark on swimming, rock climbing and guided nature/community walks. There are Six charming waterfalls that make up the Aruu Falls.
Ssezibwa Falls
Ssezibwa Falls is found in Mukono district, East of Kampala about 32km away and they are accessible en route to Jinja. These are some of the most charming waterfalls in Uganda and they are 17m high. They are located at the Ssezibwa River, and they are a cultural treasure in the Buganda Kingdom/among the Baganda.
Itanda Falls
Itanda Waterfalls comprise of a series of rapids and they are located in Jinja, a renowned adrenaline capital of East Africa. This is where adventure lovers can enjoy whitewater rafting, river surfing, kayaking, and more. Itanda is found close to Rippon Falls and it remains a key spot for white water rafting.
Kisizi Waterfalls
Lying in Rukungiri district, Western Uganda, Kisizi waterfalls is set between the lush Queen Elizabeth N/P and Bwindi Impenetrable Forest. Its water plunges from the Kyabamba River 27 meters high cliff down to a deep gorge. Zip lining over the forest can be done here, plus birding, nature walks and more.
Wanale Falls
Located 6km from Mbale town, Wanale Falls is a thin stream of water plunging 2000m down from a sharp rocky cliff face.
Karuma Falls
Karuma waterfalls are found on the Victoria Nile on the Kampala-Gulu highway. This is where the Karuma power station is located, and this natural wonder forms part of the vast Murchison Falls National Park in Northwestern Uganda.
Miriadua Falls
Miriadua waterfalls are located on River Oluffe and accessible 20km on the Arua-Koboko route. From Arua city, these waterfalls are reachable within 20 minute's drive and they are found in the Maracha district.
Read More