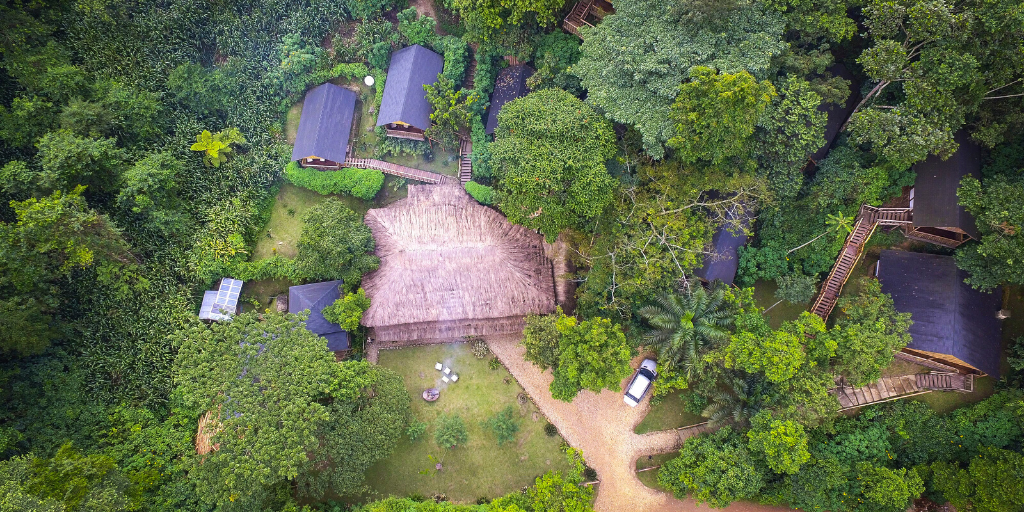 Due to the growing number of tourists inflow in Uganda, there is rapid accommodation facility development going on to match up the number of visitors and also make their stay comfortable and magical. One can hardly move a kilometer in the urban areas of Uganda minus finding an accommodation establishment. There is also a wealth of them in different tourist sites.  The accommodation facilities differ in the purposes they serve to their guests and also in the classes of people they host. This is done to meet all the demands and needs of different people with different travel purposes and walks of life. All that the visitor has to do is to seek a booking agent and advise him/her on the best accommodation facility to stay at while on a safari in Uganda.
We listed down some of the 6 popular kinds of accommodation facilities a visitor is like to stay while in Uganda
Hotels
A hotel is normally an accommodation establishment with more than 10 stay rooms with a restaurant, bar, gym, and a swimming pool. In most cases, a hotel must be a stoled building. Uganda has more than 300 hotels across the country and these are normally located in major cities like Kampala, Jinja, Mbale, Mbarara, Wakiso, Gulu, and Masaka. Uganda has all classes of hotels from five stars to one-star hotels. The five-star hotels include Serena hotel Kampala, Sheraton Hotel Kampala, Pearl of Africa hotel, Protea hotel Kampala, and Muyonyo Speke resort hotel. The hotels in Uganda offer both continental and African dishes and most of the personnel that work in the hotels speak English. The payment at the hotel is done by cash or electronic transfer. The currencies popularly accepted are Uganda shillings and US dollars.
Lodges
Lodges are more of rural hotels that have fewer rooms and also offer fewer services to the hotel. The lodges in Uganda are popularly located in the national park regions. These are also classified into three categories that are to say the high-end lodges, mid-range lodges, and budget lodges. These lodges vary in their appearances and the services they offer to their clients. Most lodges in Uganda are eco-lodges- meaning that their structures are nature-based and also their operations adhere to conservation and preservation of the natural environment. The lodges in Uganda are evenly established around the different national parks of Uganda.  Most of these lodges have a bar and restaurant and most of the time, they offer rates with the meals also attached. These are some of the popular lodges in Uganda; Mweya Safari Lodge, Paraa safari lodge, Ishasha Wilderness Camp, Red Chilli, Pakuba lodge, Gorilla mist camp, Mahogany springs, Gorilla safari lodge, Bakiga Lodge, Silverback lodge, Ndali lodge, Bush lodge, Simba safari lodge and so forth.
Motels
The motels are accommodation structures normally found along highways. These accommodation facilities target long-distance travelers. There are some destinations that are so far and require people to make a night stop somewhere to have a rest. The motel is always a lifesaver for long-distance travellers. The motels only offer bedding services to their clients nothing else. They are established for travelers to get rid of the long-distance travel fatigue and probably take a shower and then get back to the road.  A traveler is more likely to find these establishments on the highways from one city to another.
Apartments
Apartments are away from homes. They are more of a set-up home, fully furnished with all the equipment one may need in a home. Normally in the apartments, there is a living room, kitchen, and bedrooms. The apartment is meant for a long stay and family travel. At the apartment, the visitors do the cooking for themselves. It might have a bar and a swimming pool on a rare occasion. The apartments in Uganda are usually found in modernized towns that could host upscale people for a long time.
Guesthouses
Guesthouses are private homes turned into sleeping establishments for visitors. Guesthouses are located in hideouts and a passerby may not know that it is an accommodation establishment. The guesthouses offer bed and breakfast to their visitors. The guesthouses are found in tourist compelling areas like Entebbe, Kampala, Jinja, Ntinda, Bukoto, Muyenga, and also in town centers of different districts across Uganda that host tourists like kabala, Mbarara, Fort Portal, Gulu, Lira, Masindi, Kisoro to mention but a few.
Rental Homes
These are some new accommodation facilities. Due to the changing trends of the world, people are trying to come up with something new on the market to make the traveler's life easy. Some people hire out their homes to visitors for a stay. The visitor owns the home for a reserved period of time. The rental homes are mainly booked online. There is a world popular online booking agent called "Airbnb". This makes a visitor rent a home in the different parts of the world and Uganda is one of their area of jurisdiction. People put up their homes for rent on this site. The onus is always on the visitor to choose the home that suits his/her needs and budget.
Read More