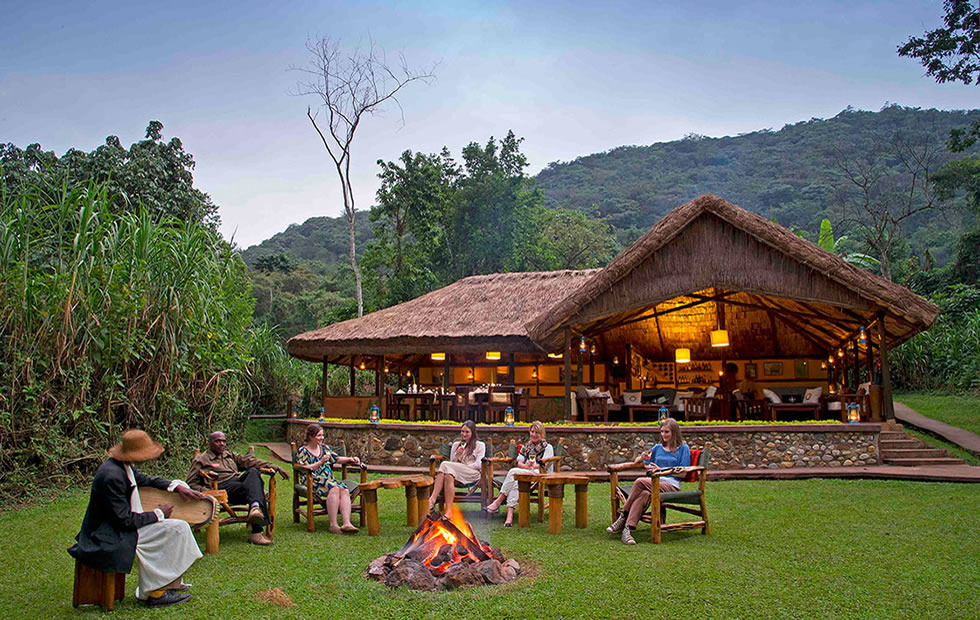 Best Lodges for Honeymoon Holiday in Uganda
Are you planning to go for your honeymoon trip to Uganda but you have no idea of which place to visit? When it comes to honey moon safaris, you need that seclusion and quietness atmosphere with your dear one. There is no need to be with the crowds or the usual areas, choosing one of Uganda's luxury lodges will certainly meet needs. They include;
Mweya Safari Lodge
Located within the Mweya peninsula of Queen Elizabeth National Park and provides about 49 stunning rooms specifically the suites, queen cottages, presidential cottages, standard rooms and ravishing tented camps which offer that romantic and honeymoon moments of lifetime. It offers you a chance to catch a glimpse of the spectacular views of the Kazinga channel and also the extra privacy. The presidential and Queen Cottages a side from tented camps provide visitors with breathtaking wildlife views and birdlife. This lodge is a luxury facility just like Sheraton hotel but straddles within the lush wilderness Queen Elizabeth National Park in western Uganda. It comes with luxurious tented camps and cottages with bathrooms and exceptional views of its surrounding. A trip to this lodge is referred as a dream come true!
The Sanctuary gorilla forest camp
If you are looking for luxurious facilities to spend your special day with your love ones, consider this camp your best choice. The camp is situated within Bwindi Impenetrable Forest National Park and comes with unbeatable honeymoon experiences. Just imagine spending your special moments within Bwindi where the critically endangered mountain gorillas are inhabited.
The Paraa Safari Lodge
Paraa Safari Lodge is situated within Murchison Falls National Park, northwestern Uganda. It offers the most comfortable accommodation and nature which come with excellent views of the area and the Nile River. It consists of about 60 exquisite rooms and suites and not to forget the state of art facilities as well as services that will entirely make your experience unforgettable. The lodge comes with luxurious swimming pool, restaurants overlooking the Nile with mouth watering food. a gift shop, bar and many more.
Chameleon Hill Lodge
Situated in Bwindi Impenetrable Forest National Park, Chameleon Lodge is one of the most stunning safari lodges that are worth visiting while on honeymoon safari in Uganda. The lodge lies around the shores of Lake Mutanda and this provides the most exceptional views of its surrounding areas and its design alone is something not to be forgotten. Spending your honeymoon trip in this lodge gives you a chance to also trek mountain gorillas in Bwindi Impenetrable Forest National Park and Mgahinga National Park and not to forget Lake Mutanda.
Mihingo Safari Lodge
There is as amazing compared to spending a honeymoon vacation in the wilderness while wildlife surround you. This kind of remarkable experience can only be found in Mihingo Lodge in Lake Mburo National Park. It has many tented cottages which are separated from one another, meaning a visitor enjoys the total privacy he or she needs, and it also features the best bathrooms. Do not miss to enjoy the spectacular views of African wilderness in Uganda.
Pineapple Bay Resort
Pineapple resort is situated on Bulago Island and is beautiful place to consider for honeymoon vacation in Uganda. It has honeymoon cottage whose design provides the romantic moment to visitors. It offers another version of Zanzibar Island. You can choose to relax around its beachside cottage which overlooks Lake Victoria. You can also opt for fishing, nature walks or swimming.
Wildwaters Lodge
If you want to be off the usual environment, consider Wildwaters Lodge your best choice for honeymoon holiday in Uganda and East Africa. It straddles within the lush island just at the center of River Nile and provides ultimate experiences to honeymooners. Try visiting this lodge and prove the romantic and stunning setting of the area as you chill and relax while catching up with the tropical sun along the might River Nile.
Equator Snow Lodge
The lodge is located on the foothills of Rwenzori Mountains and thus offers visitors the incredible views of the mountain ranges and number of exciting activities for honeymooners. The lodge features about 4 cottages, established around the River rocks, and built within the tropical trees around River Mubuku and provides luxurious en-suite, private deck for chilling and enjoying the drinks, bathrooms and many more.
In conclusion, Uganda offers amazing places for you to spend your secrete moments with your dear one. Apart from the above others include the Papaya Lake Lodge, Ishasha Wilderness Camp, Chobe Safari lodge, Kyaninga Lodge and many more.
Related Posts