Uganda's national parks are one of the best natural habitats you can ever visit on your holiday. These amazing natural places are endowed with lots of fauna. The experience becomes more enthralling when you make the exploration on your own in what is commonly known as a self drive safari. Self drive safaris are trailblazing because of the liberty they offer to travel around the pearl of Africa at your pace.
You simply have to rent a car in Uganda from a renowned company and hit the road to the countryside without the guidance of the driver. The rental companies are doing such a great job of providing well-conditioned 4×4 vehicles that are making it easy for tourists to have a safe and triumphant road trip. There are minor car issues faced while driving but the supporting and mechanical teams of the rental agencies swiftly solve them and the travelers can continue with their road trip.
Away from the fear of the car getting issues, there are lots of beauties to experience on the road. Before you reach the national parks, you are amazed by the outstanding landscapes, organic foods, fruits, and friendly people.
As you escape Kampala, you witness interesting landforms fleeced with sheer greenery which is food for the eyes, the soothing fresh air coming from all angle corners is something to cherish. During a road drive, there are busy trading centers along the highways that act as stopovers for buying refreshments and body stretching.
The opportunity avails to mix and mingle with the cordial people of Uganda while buying refreshments and craft items at the stopover points. The popular refreshments and foods to enjoy are the Muchomo (roasted meat or chicken), gonja (roasted plantain), maize, pineapple, sweet bananas, mangoes, mineral water, and ice-cold coca cola.
With the attractions experienced on the way, travelers reach the national parks without feeling the long-distance lag and boredom. At the national park, there are lots of activities to do to epitomize the self drive safari in Uganda. Most of these activities are nature-based and adventurous, they require one to be well prepared both mentally and physically and also have the right safari gear. The items in the safari gear should include trekking shoes, safari clothes, rain jacket, binoculars, camera, insect repellent, hat/cap, sunglasses, sun jelly, toilettes, and first aid kitty.
Back to the main motive of this article, let's look at the 5 best activities to do on a self drive safari in Uganda;
Safari game drive
Viewing wild animals in their default setting is the most popular activity done by tourists in Uganda. It involves moving by 4×4 vehicle around the savannah park on demarcated tracks searching and watching common mammals such as lions, elephants, giraffes, elands, leopards, buffaloes, warthogs, zebras, oribis, reedbucks, and bushbucks to mention but a few. The safari game drives in Uganda are conducted at Murchison Falls National Park, Kidepo Valley National Park, Lake Mburo National Park, and Queen Elizabeth National Park.  These savannah parks sit on loads of acres of land, it takes about 3 days to comprehensively explore any of them. However, game drives take 4-5 hours and tourists are taken to the high animals breeding places to get the best out of the experience. There are two options for safari game drive, the guided game drive where a game ranger is hired to lead the search for the animals, and the self-game drive which involves searching the animals in the savannah grasslands on your own as a tourist.  Although you might be on a self drive safari in Uganda, we advise hiring a park ranger to lead you through your game drive expedition. Park rangers provide insightful, informative, and guaranteed game viewing experiences since they know the park inside out.
Primate trekking
Uganda is home to numerous primate species and this is one of the reasons why the country is making big strides in the tourism world. A mammoth of travelers visits different forest parks to observe and enjoy the primates in their natural settings. Uganda has over 15 types of primates but the standout ones are the mountain gorillas and the chimpanzees. Both gorillas and chimpanzees belong to the same classification as man, they have a more advanced brain compared to other animals. They show compassion for one another and also have the ability to use the surrounding environment as tools to help them in their daily routine. Tourists come to Uganda to meet these intriguing and shrewd apes and hang out with them at close range, a rare experience to get in other parts of the world. The gorillas are tracked in Bwindi Impenetrable and Mghahiga national parks while the chimpanzees are observed in Kibale National Park, Kyambura gorge, Budongo forest, and Kaniyo Pabidi. Of the two trekking experiences, the gorilla trekking is the most captivating one because gorillas are slow and terrestrial animals. Travelers get more intimate with them compared to the chimpanzees which are arboreal and agile.
Nature walks
Uganda's national parks can be explored on foot and this is the best way to explore these natural habitats beyond the common wildlife.  nature walks are majorly done in eco forest areas such as Bwindi impenetrable forest, Kibale forest, Mabira forest, Maramagambo forest, Mgahinga forest, Budongo forest, Kyambura gorge, and many more. They are rarely conducted in open savannah grasslands. Nature walks offers that feel of being close to nature as you can touch and feel the flora, and encounter water streams, amphibians, reptiles, birds, and insects.  Within these forests, there are established trails that are taken by tourists to experience the different attractions the eco area has to offer on foot.
Bird watching
With a third of the total species of birds in the world, Uganda is truly a bird haven. Birds are always hovering in the clear heavens of Uganda everywhere but there are some gazetted places to enjoy a comprehensive bird sighting. The birds in Uganda are mainly found in wetlands and forests such as Mabamba swamps, botanical gardens, Kyambura gorge, Bwindi impenetrable forest, Kibale forest, Queen Elizabeth National Park, Murchison Falls National Park, and many more. The iconic bird to find in the aforementioned areas include shoebills, crown cranes, great blue turaco, regal sunbird, egrets, handsome francolin, and so on.  birding is such an extensive activity; tourists spend over 3 days in a certain destination to get the best out of the experience. Hiring a bird guide is advised and a good camera and binoculars should come in handy.
Boat rides
The national parks of Uganda consist of a plethora of physical features, some of these are the waterbodies making boat riding a viable activity. The popular national parks offering exhilarating launch trips are queen Elizabeth national with the Kazinga channel, Lake Mburo National Park with Lake Mburo, and Murchison Falls national park with the River Nile. A boat ride on one of the water bodies in the parks exposes tourists to countless marine species including birds, hippos, crocodiles, waterbucks, and fish species.
If you wish to take a self drive in Uganda on your next holiday, ensure to put one or more of the above-mentioned activities on your bucket list. You will have a great time, an experience you will always remember for a lifetime!
Read More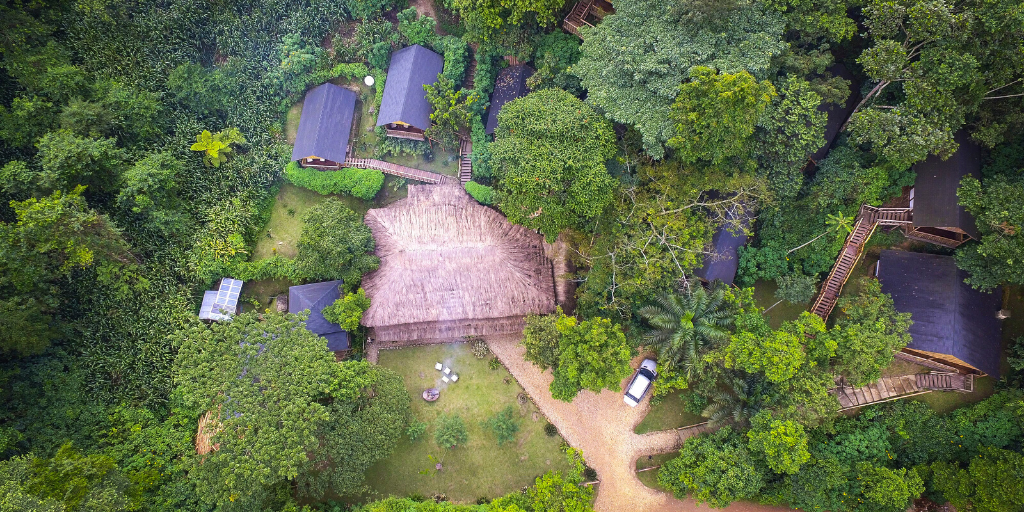 Due to the growing number of tourists inflow in Uganda, there is rapid accommodation facility development going on to match up the number of visitors and also make their stay comfortable and magical. One can hardly move a kilometer in the urban areas of Uganda minus finding an accommodation establishment. There is also a wealth of them in different tourist sites.  The accommodation facilities differ in the purposes they serve to their guests and also in the classes of people they host. This is done to meet all the demands and needs of different people with different travel purposes and walks of life. All that the visitor has to do is to seek a booking agent and advise him/her on the best accommodation facility to stay at while on a safari in Uganda.
We listed down some of the 6 popular kinds of accommodation facilities a visitor is like to stay while in Uganda
Hotels
A hotel is normally an accommodation establishment with more than 10 stay rooms with a restaurant, bar, gym, and a swimming pool. In most cases, a hotel must be a stoled building. Uganda has more than 300 hotels across the country and these are normally located in major cities like Kampala, Jinja, Mbale, Mbarara, Wakiso, Gulu, and Masaka. Uganda has all classes of hotels from five stars to one-star hotels. The five-star hotels include Serena hotel Kampala, Sheraton Hotel Kampala, Pearl of Africa hotel, Protea hotel Kampala, and Muyonyo Speke resort hotel. The hotels in Uganda offer both continental and African dishes and most of the personnel that work in the hotels speak English. The payment at the hotel is done by cash or electronic transfer. The currencies popularly accepted are Uganda shillings and US dollars.
Lodges
Lodges are more of rural hotels that have fewer rooms and also offer fewer services to the hotel. The lodges in Uganda are popularly located in the national park regions. These are also classified into three categories that are to say the high-end lodges, mid-range lodges, and budget lodges. These lodges vary in their appearances and the services they offer to their clients. Most lodges in Uganda are eco-lodges- meaning that their structures are nature-based and also their operations adhere to conservation and preservation of the natural environment. The lodges in Uganda are evenly established around the different national parks of Uganda.  Most of these lodges have a bar and restaurant and most of the time, they offer rates with the meals also attached. These are some of the popular lodges in Uganda; Mweya Safari Lodge, Paraa safari lodge, Ishasha Wilderness Camp, Red Chilli, Pakuba lodge, Gorilla mist camp, Mahogany springs, Gorilla safari lodge, Bakiga Lodge, Silverback lodge, Ndali lodge, Bush lodge, Simba safari lodge and so forth.
Motels
The motels are accommodation structures normally found along highways. These accommodation facilities target long-distance travelers. There are some destinations that are so far and require people to make a night stop somewhere to have a rest. The motel is always a lifesaver for long-distance travellers. The motels only offer bedding services to their clients nothing else. They are established for travelers to get rid of the long-distance travel fatigue and probably take a shower and then get back to the road.  A traveler is more likely to find these establishments on the highways from one city to another.
Apartments
Apartments are away from homes. They are more of a set-up home, fully furnished with all the equipment one may need in a home. Normally in the apartments, there is a living room, kitchen, and bedrooms. The apartment is meant for a long stay and family travel. At the apartment, the visitors do the cooking for themselves. It might have a bar and a swimming pool on a rare occasion. The apartments in Uganda are usually found in modernized towns that could host upscale people for a long time.
Guesthouses
Guesthouses are private homes turned into sleeping establishments for visitors. Guesthouses are located in hideouts and a passerby may not know that it is an accommodation establishment. The guesthouses offer bed and breakfast to their visitors. The guesthouses are found in tourist compelling areas like Entebbe, Kampala, Jinja, Ntinda, Bukoto, Muyenga, and also in town centers of different districts across Uganda that host tourists like kabala, Mbarara, Fort Portal, Gulu, Lira, Masindi, Kisoro to mention but a few.
Rental Homes
These are some new accommodation facilities. Due to the changing trends of the world, people are trying to come up with something new on the market to make the traveler's life easy. Some people hire out their homes to visitors for a stay. The visitor owns the home for a reserved period of time. The rental homes are mainly booked online. There is a world popular online booking agent called "Airbnb". This makes a visitor rent a home in the different parts of the world and Uganda is one of their area of jurisdiction. People put up their homes for rent on this site. The onus is always on the visitor to choose the home that suits his/her needs and budget.
Read More