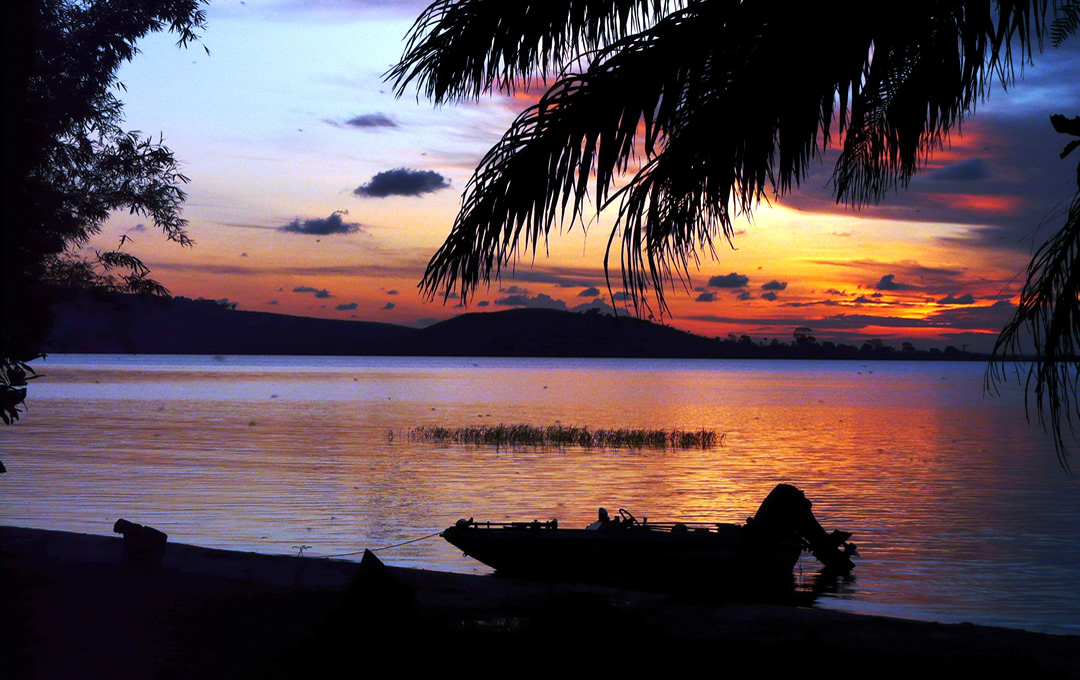 New in Uganda: Jazz on the Island
Ugandans love having a good time; it is quite evident when you see a new festival sprouting up every weekend or so. The best part about most recent events is the ability of the organisers to make them more destination-based hence more appealing to the revellers. Fusing travel with music is a brilliant idea that most event managers are starting to sell as a concept to a certain demographic of Ugandans — the young working class who are hungry for new experiences.
There is something freeing about enjoying music whilst frolicing with nature far away from the hustle and bustle that you have been experiencing every day. There is a feeling of freedom and, even better, meeting new people in celebration of a good weekend.
The newest of these festivals is called "Jazz on The Island", which promises to treat revellers to great music from some of the most talented instrumentalists the country has to offer.
"We have always organised leisure trips to the island but without any major concept attached to them. This time round the major question was why would I want to go to the island and what kind of crowd am I targeting and that's why I came up with the idea of Jazz on the Island," says Noel Agaba, one of the organisers.
The event, which will take place on November 4 at the Ssese Habitat Resort, Ssese Islands, is expected to attract a huge number of jazz and travel enthusiasts who are willing to part with Shs300,000 for a weekend of fun.
The Ssese Islands are a collection of islands on Lake Victoria and they have become some of the best vacation destinations for Ugandans and tourists. The islands have different accommodation choices for visitors, ranging from banda lodges, dorms, B&Bs and actual hotels with good facilities that can give you a relaxing weekend of unwinding.
Accessing the islands is not difficult since you can get a boat or ferry from different locations; starting from Ggaba, Mukono, Luzira, Masaka and Entebbe, which can cost you approximately Shs14,000 per person for a one way trip depending on where you are picked up from.
Jazz is a laid-back genre of music and the fact that it is even better done live makes it more appealing. The genre displays great skill and talent and this can be seen through the artists that were selected to entertain the travellers.
The organisers plan on holding this event after every three months to target a crowd filled with music lovers and ardent travellers. The line-up of artists for this edition include the Jazz Freak Band, Happy K, Michael Kitanda, Allan Toniks and Jackie Akello. These are artists whose immense talent shines through every performance they put up and because people can easily relate with some of their music.
One would wonder how Toniks, an artist most Ugandans have not heard from in awhile, fits into a Jazz event, but it's an irrefutable fact that his vocal maturity and talent with the guitar places him above some of his peers. Noel Agaba further states that: "Our major aim is to appreciate and promote live jazz music across africa, promote tourism and have some fun."
On Friday, November 4, the buses will depart from the National Theatre and head to Entebbe from where travellers will board a ferry that will take them straight to the island. Aboard the ferry, travellers will be provided with a fully-stocked bar with entertainment and a BBQ on the house. On arrival, all Guests will be checked into their rooms at the Ssese Habitat Resort where dinner will be served and music played by DJs later on in the night. The rest of the days are planned for excitement and fun for all the guests with activities such as beach games, bike riding, boat cruises, nature walks, quad bikes and board games, to mention but a few.
All this, including transportation, food, entertainment and accommodation fall under a meager price of Shs300,000 for singles and Shs550,000 for couples.
Related Posts