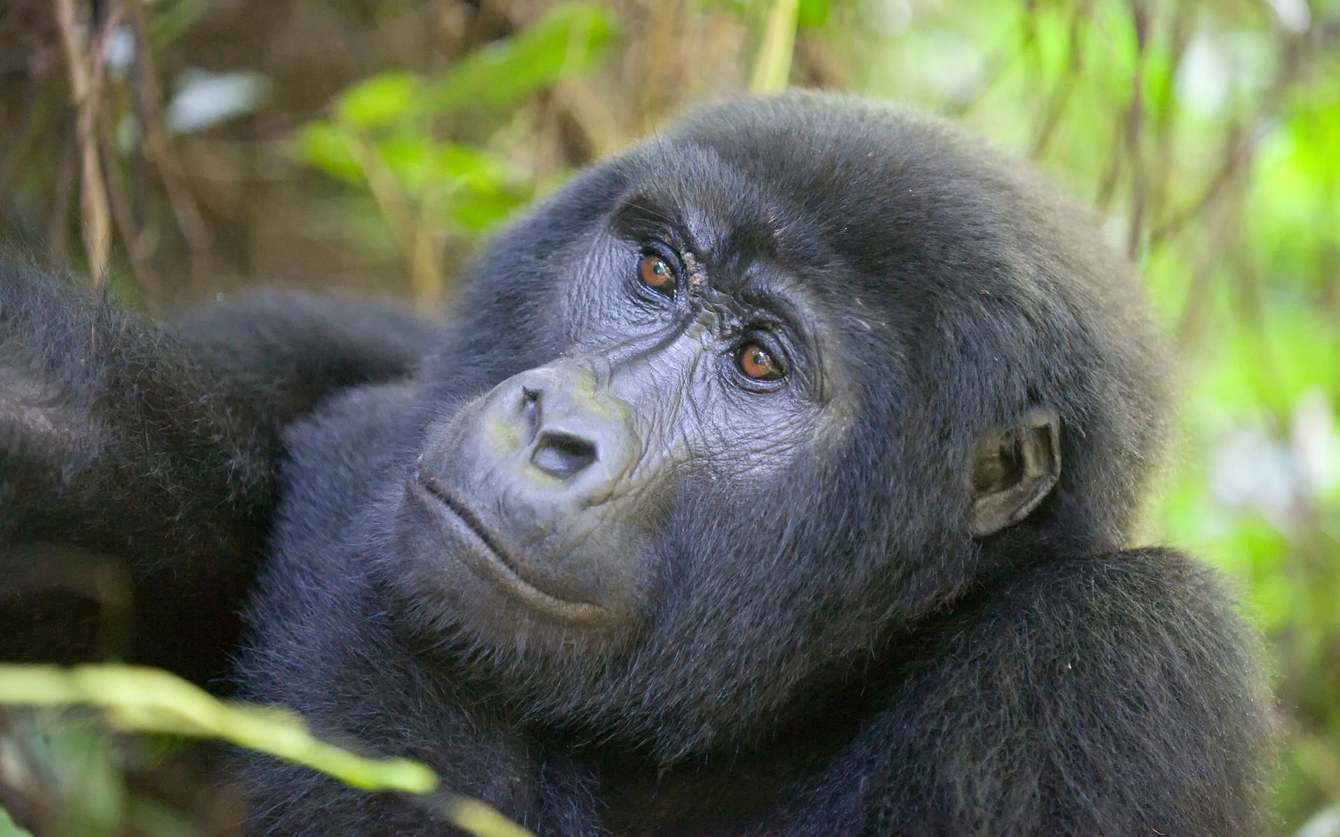 Planning a Gorilla Trek: All Your Questions Answered
It should be noted that gorilla tracking safaris are unique to other safaris- nothing is compared to Gorilla trekking experience. The most interesting thing is that gorilla trekking is done on foot through the African vegetation, forests- moving up and down- crossing rivers- valleys and climb hills, indeed interesting even. The search for gorillas is some how strenuous but the thrill of encountering gorillas in their natural environment erases the hardship memories went through in trying to find them.
Do I have to be fit to take part in tracking the gorillas?
Some times gorilla trekking is done in higher altitude that offers diversified vegetation and landscape- thus requires high level of fitness as well as the interest to climb the slippery slopes through the dense undergrowth.
When is the best time to track Gorillas?
Gorilla trekking is done all year round but due to the rain forest climate, it may rain any day in the year, therefore, there isn't a particular time that you should not trek
Is Gorilla tracking guaranteed?
It is not 100% guaranteed seeing them but also important to say is that we have not had cases where visitors do not see the gorillas during their trek. To make sure that you see them trackers leaving at day break to establish their location and then they radio the gorilla's GPS co-ordinates to the park head offices such that by the time you set off the guide has an idea of where the gorillas are. These trackers follow the gorillas even as they move.
How do I suppose to dress while trekking the gorillas?
On gorilla trekking safari, expect rain at any time since it is done through the rain forest- therefore, carry rain coats. Bring layered clothes to keep you warm, wear long trousers to protect your legs from insect bites as well as long sleeved tops/ t-shirts.
Have a water-proof back pack to carry your camera, snacks plus drinking water. For a small price, you can hire porters to carry your backpack and assist you on the sheer slopes.
Can 14 year old person be allowed to trek Gorillas?
No, 14 year old person can't be allowed to trek Gorillas – the minimum of 16 years old persons are allowed to meet gorillas in their natural environment. Young persons are not allowed to track gorillas because since they can make alarm amidst Gorillas- causing upset of gorillas.
How can Gorilla Tracking Permit obtained?
In order to track gorillas, you must be having an authorized document (gorilla permit), a maximum of 8 people are allowed to trek each gorilla group.
A tour agent will secure a permit for you in advance at least 4 months to your intended day of trekking. Currently, the Rwanda Gorilla permit goes for US$ 750 each, Uganda permit at US$ 600. Rwanda gorilla permits can be obtained from Rwanda Development board (RDB) in Kigali while Uganda permits from Uganda Wildlife Authority in Kampala.
The proceeds obtained are used in the conservation of the gorilla sanctuary, fight poaching as well as educate the surrounding local communities there.
Is this going to be covered by my travel insurance?
Certainly you need to check with your insurance company to make sure that you are well covered although they might ask for an extra premium payment.
Related Posts