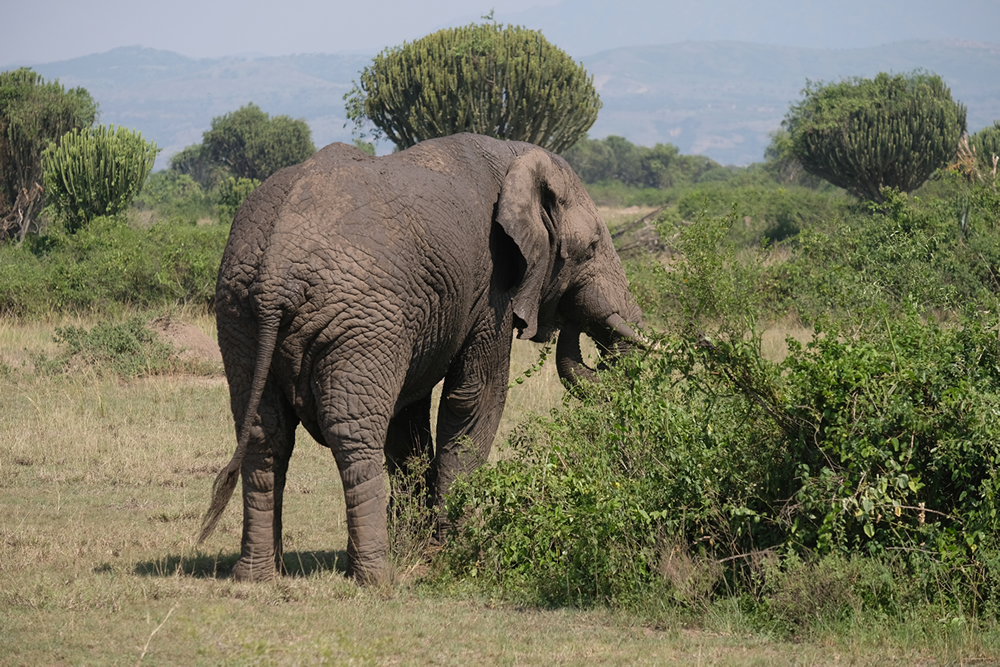 7 Top Things To Do In Uganda
Whether you are a backpacker or luxury travelers, Uganda welcomes everyone with open arms on safari Africa. Uganda is that one African state that rewards travel endeavors with variety of exciting adventures, rare experiences that leave lasting memories at the end of the day. Is it hiking/mountaineering, wildlife safari, cultural encounters, nature walks, primate adventures that you need to engage in or city tour? Well, for any plans to visit Africa this coming season, consider this magical country a must on your bucket list. With a lot more that awaits for you to enjoy while safari in Africa, below are the seven amazing things you must do on a tour in Uganda.
Game/wildlife viewing
When you think of a safari in Africa, it is one of the main notable experiences most tourists get involved and Uganda is that one magical country that rewards travelers with excellent views of wildlife while on game drive. It has some most remarkable national parks that are ideal for wildlife safaris and they include among others Murchison Falls National Park in the northwestern side of the country, Kidepo Valley National Park-northeastern Uganda, Queen Elizabeth National Park in the west, Lake Mburo National Park and others. While on game drive in Uganda, you get a chance to encounter the big game-African elephants, lions including the tree climbing lions, leopards, cape buffaloes as well as numerous savanna grassland dwellers.
Mountain gorilla trekking
With fewer than 1004 mountain gorillas that are left on earth today, a trek to see these forest dwellers in the jungles of Uganda rewards travel endeavors with life changing experiences. About 500 individuals of these world's critically endangered creatures call this magical country their home and they can be tracked only in Bwindi Impenetrable Forest National Park and Mgahinga National Park which are suitably located in the extreme southwestern side. To be part of this lifetime experience in Uganda, you need $600 to secure a permit that offers you opportunity to have magical encounters with these dramatic creatures for only an hour after winding through the tropical rainforest and steep slopes for 2-8 or more hours.
Chimpanzee trekking
This is another most amazing primate adventure you need not to miss while on Uganda safari. About 5000 chimpanzees call Uganda their home and they are distributed in various parts of the country including Kibale Forest National Park-a renowned primate capital of the world that consists of over 13 distinct primate species of which chimpanzees are part comprising of over 1500 individuals, Budongo forest, Kalinzu forest, Semuliki national park a mention but a few.
Cultural encounters
Culture is that one unique tourism product Uganda boasts of and still remains untapped hence guaranteeing you authentic African experiences. This wonderful country boasts of its diverse cultures that make it a true melting pot of cultures. While on cultural safari in Uganda, you get a chance to engage in different aspects right from cultural dances, music performances, have a taste of traditional dishes and many others. Most interestingly, you can cultural encounters on your bucket list while on safari in any of the parks. In Kidepo Valley National Park, make sure that you pay a visit to the Karamojong community and explore the manyattas, Bwindi and Mgahinga National Park-consider visiting the Batwa and Bakiga community a must and many adjacent communities in other protected areas of your choice.
Explore the mighty River Nile
If you love exploring then Uganda is that place you need to visit. Visiting the mighty River Nile is one thing you need not to miss out while on safari in this renowned pearl of Africa. While on your vacation in Uganda, head to Jinja just a few kilometers from Kampala city center. Jinja is a source of the mighty Nile and while here, there are variety of adrenaline adventures you have to be part of and they include bungee jumping, kayaking, white water rafting, jet boating, horseback riding in nearby communities, boat cruise a mention but a few.
Birding
With over 1080 distinct species of birds that await to excite you, Uganda is undoubtedly a birder's paradise. These incredible creatures are amazing, inspiring and widely distributed in various parts of the country. They can be spotted in most of parts of the national parks where most of the safaris in Uganda are conducted and they include Murchison Falls National Park with over 450 bird species, Kidepo Valley National Park with more than 470 avifaunal species, Kibale National Park consisting of 350 bird species including the rare green breasted pitta, Queen Elizabeth National Park with over 620 bird species, Lake Mburo National Park, Semuliki National Park, Mount Elgon National Park, Rwenzori Mountain National Park; forests, wetlands, swamps, Lakes and others.
Hiking
Uganda isn't only ideal for game viewing but also for you to embark on thrilling hiking experiences. The main areas that reward with incredible hiking experiences include the Sipi falls in eastern Uganda, the Rwenzori mountain range which may require you to spend at least 7 days or more to have a complete hike, Mount Elgon, Gahinga Volcano, Muhabura volcano and many others.
In conclusion, there are many distinct safari activities in Uganda that you can engage in while on African safari and each of them rewards you with rare experiences.
Related Posts