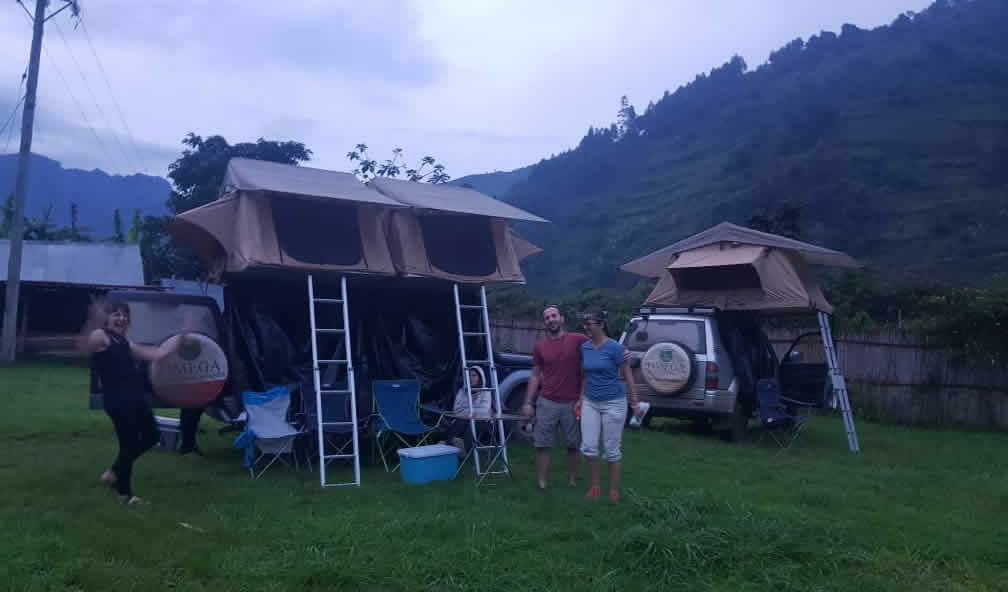 Tips for foreigners: Renting a vehicle in Uganda?
Deciding to visit Uganda on a road trip and renting a car there can be one of the best ideas you will ever have and it will transform your vacation into a real adventure! Why is it a great choice to rent a car in Uganda? For starters, renting a vehicle in Uganda offers you the flexibility and freedom to organize your route, to stop along the way whenever you want to, and to take your time to admire the gorgeous landscapes at your own pace. Plus, there are many car rental options out there for all budgets! Meanwhile, below are some of the tips for foreigners wanting to rent a vehicle/car in Uganda.
Car rental prices in Uganda
As you may know, prices vary from company to company. One possible way of finding a deal is to compare rates individually for your specific dates. So, what are the average prices you should expect to pay when renting a car in Uganda? Remember that the price will highly depend on the type of car you choose, the rental period, and the season you are visiting – during the peak season of dry months, the prices tend to be higher than in the low season of rainy months. The average price for hiring a land cruiser in Uganda is US$ 60 and the average for a Rav4 is US$ 45.
All in all, as I said, it is always best to book as far in advance as possible! There are no cases of car rentals in Uganda being discounted closer to the date of rental. You definitely should not expect the price to drop if you are traveling in the high season – that is anywhere between June to August and December to February. The demand during these months is so high; the suppliers are not going to lower the prices, that's for sure!
Things to consider when taking your car rental
Here are some of the questions you should be asking yourself before making a decision about the car type you want and its specifications:
Is your luggage going to fit? Think about how spacious the car is, how many people will be traveling in it, will all of you fit comfortably? Are you going to travel with the kids? Do you need a special kid's seat? Are you going to bring your own child seat (you can do this and there is usually no extra charge from airlines for the seat)?
Does it have a GPS included? You can also bring your own GPS from home if you want to.
Are you going to travel to any other country as well? If yes, is cross-border travel allowed by your car rental company?
Is the car equipped with Spotify or other music options or is it radio only? The road is long, and even if radios are really good in Uganda, you will still want to listen to something different at some point and with no ads.
As for the car models available to rent in Uganda, you can pretty much choose anything you want. There is something for all budgets – from small economy cars to large luxurious models. To take note of, Uganda is a third-world country and don't expect to find the latest models but the most promising part is that the cars are always in a better condition to finish up your trip successfully and on the other hand, if the car gets a problem, it can easily/quickly be fixed upcountry compared to the latest models which can only be fixed in Kampala.
Watch out for any possible extra fees!
ATTENTION: You have to be at least 20 years old AND have at least 12 months of driving experience in order to rent a car as a tourist in Uganda! Also, do not forget to make sure your driving license is valid.
Here are some fees you might want to watch out for:
Are there any additional driver fees? If you're planning to go out on a trip with a driver-guide put it in mind that you will be the one to pay that driver-guide; therefore if you don't have enough money it's better to drive your trip yourself.
Any one-way drop-off fees? Some car hire companies allow one-way car rentals with no additional charge, but you should double-check if they charge extra beforehand.
Are there any hidden service taxes that you haven't noticed? Is the mileage unlimited or is there a per km charge?!
Is there a premium location fee (in airports, for example)?
Most of the time airport rentals are more expensive as they need to pay airport fees for running their business there. It's always better to rent your car from any of the country's authorized rental companies, beforehand, rather than booking at the airport.
Which Car type to choose in Uganda?
Uganda has everything to offer for a car rental, so your choice will only be limited by your budget and will depend on the trip preferences that you have. The saloon cars will be perfect for city tours but if you're planning to go visit some of the country's hidden treasures in the National Parks, then you need to hire a powerful 4WD car like Land Cruiser. Most of the country's national parks are nestled in remote areas where the road network is a little bit poor and needs strong cars.
Things to check before picking up your rental car
Here are the documents you should have with you to present to the car hire agent:
Yourself– you must be at least 20 years old.
Your driving license. Make sure it is valid with at least one year driving experience.
A child seat in case you are traveling with young kids. Usually, your rental company can provide it for an additional charge, but if you refuse it, then you are obliged to have your own child seat with you.
Rember to come with both the copy of your driving license and that of the passport.
And here are important things to check when you take the car;
After you check the car's condition and note if it has any scratches, check that you have the car documents and valid car insurance. If there are any scratches – document them, take a picture of them and let the car hire assistant know about them. There is usually a special paper where he should mark all the scratches on the car.
NOTE: Try to get a written confirmation AFTER you return the car where it states that the car has been checked and they confirm there was no damage made. I know that some car rental companies can charge you afterward for some small damages that they did not see before (and that could not have been done by you).
Another to check is the fuel. You talk about the fuel policy that is convenient for you before taking the car for a trip.
Driving in Uganda
Driving in Uganda is done on the left-hand side of the road. The road signs are pretty similar to the ones that are found all over the world. Here are some general rules that are quite common everywhere in the world, but it doesn't hurt to repeat them one more time:
Everyone in the car must have a seat belt on.
The use of mobile phones is forbidden for the driver unless he/she has a hands-free device.
Any young child should be secured in a forward-facing child seat.
Below are some rules that not everyone knows;
The speed is measured in km/h and you drive on the left side.
Here are the general speed limits (which can vary insignificantly) – in most cities the limit is 80 km/h and 100 km/h on some highways.
Don't go off-road – most insurance companies will not cover the damage if you drive on a non-asphalt road. That is a violation of the rental agreement, so they will have the full right to refuse to cover any damage you cause.
7 The best time for a road trip to Uganda
The best time to visit Uganda is anywhere from June to late August and then December to February. This period is great because all the activities are most fascinating during this time as the weather be warm. But this is also the highest season, so prices are the highest too.
Other Important tips on renting a car in Uganda
Do not forget to let your car rental company know you are going to do cross-border travel though, as they need to know this in order to arrange the perfect documents for border crossing.
As already mentioned above, a one-way rental is possible, though not easy and not cheap in most cases. So you should call the office in advance to double-check this!
Meanwhile, beautiful Uganda is any road tripper's dream – it offers terrific scenery and an overall unforgettable adventure! Even if you are better off using public transportation and walking in cities, there is no way to enjoy this spectacular destination without a car, especially if you are going to visit some remote areas (any National Parks, smaller cities, etc.) And, overall, it is much faster and much more comfortable to have your own means of transportation and to travel at your own pace!
Have a great road trip in Uganda!
Related Posts